What to See and Do in and around El Puerto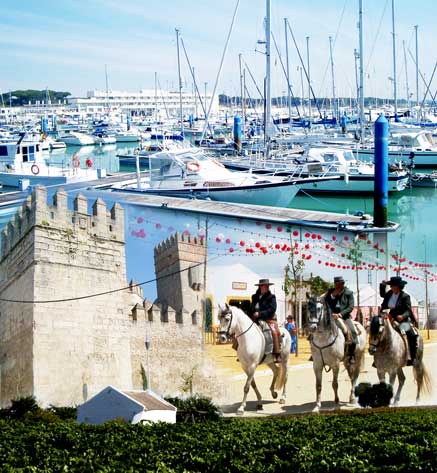 The centre of town is easily reached on foot from our hostel. Here you can visit some of the historic castles and palatial houses from C XVIII colonial times, churches that date from even before that, and the San Marcos castle from the reconquista. You can also visit the emblematic bodegas of the region such as Osborne and Terry or simply sample their wares in any one of the many bars and seafood establishments that populate the centre.
If you are looking to spend some time at the beach, beautiful clean golden sandy shores are a short stroll away, with many more beaches in the surrounding area.
We can also give you indications on how to practice your favourite sport or hobby in the area.
Bike hire, paddle, tennis and other racquet sports, swimming, windsurfing, canoeing, hiking, and even water parks and golf are all within easy reach
And if you feel like travelling further afield, we can also provide you with information about the surrounding villages and towns